Sunday, October 15, 2017, 07:00pm

Kenya's Maasai to Perform Oct. 10 and Oct. 15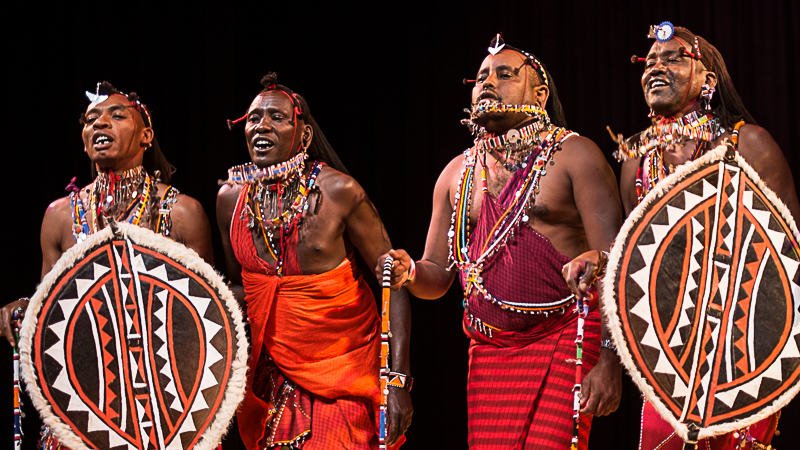 Maasai_Public_Performances.pdf
An energetic presentation by the Massai, a group of Kenyan tribesmen, will be held at 8 p.m. Oct. 10 at the Pascal Center for Fine Arts on the Anne Arundel Community College campus, 101 College Parkway, in Arnold.
A second performance will be given at 7 p.m. Oct. 15 at the Francis Scott Key Auditorium on St. John's College, 60 College Ave., in Annapolis. Both events are free.
The Maasai will share their traditional storytelling, music, dance and crafts from the southeastern part of Kenya. The six men performers are authentic Maasai herdsmen. The crafts are made by the women of the villages, known for their intricate beadwork and carvings.
Donations will be accepted for a well-drilling operation in the performer's area where there is a severe need for clean water for the people and their animals.
The performances are presented by World Artists Experiences in cooperation with the Embassy of Kenya.  World Artists Experiences is a non-profit organization which bridges international understanding through citizen and cultural diplomacy.  For additional information email This email address is being protected from spambots. You need JavaScript enabled to view it..
Contacts:
Beth Penn
Media Relations, World Artists Experiences
410-544-1742
This email address is being protected from spambots. You need JavaScript enabled to view it.
or
Betty McGinnis
President, World Artists Experiences
This email address is being protected from spambots. You need JavaScript enabled to view it.
410-647-4482