Wednesday, February 28, 2018, 06:30pm
This repeat is an exception to the normal repeat pattern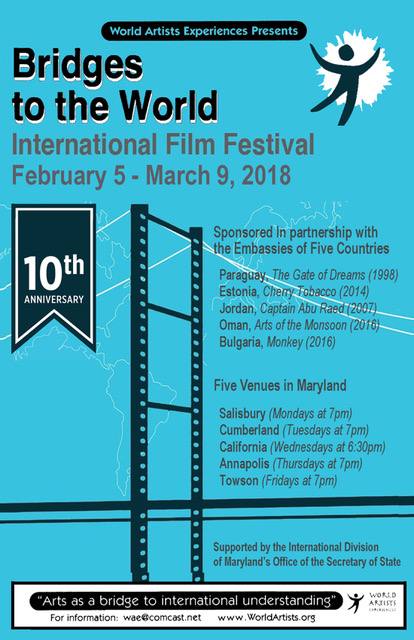 Weekly showing of films featuring a film from a foreign country each week. "Arts of the Monsoon" (2016) from Oman will be shown on February 28th. Of special note, the Omani Film's director, Dodge Billingsley, will introduce and answer questions for the California viewing.
Oman: Arts of the Monsoon (2016)
Arts of the Monsoon sheds light on the little told story about Oman's colonialism in East Africa and the corresponding impact on local cultures. The documentary shows the close cultural connections between Zanzibar and Oman through arts and traditions that are still evident today. The story, filmed on location in Oman and Zanzibar, is told by musicians, artists and cultural experts. In English, Arabic, and Swahili with English subtitles.
The films were selected and provided by the respective embassies to represent their country's spirit and art of filmmaking. Each film will be introduced and followed by a discussion.
Admission is free for all the movies, which are sponsored by World Artists Experiences and the International Division of Maryland's Office of the Secretary of State.
Location
California, MD, Southern Maryland Center for Higher Education, 44219 Airport Road