Wednesday, February 21, 2018, 06:30pm
This repeat is an exception to the normal repeat pattern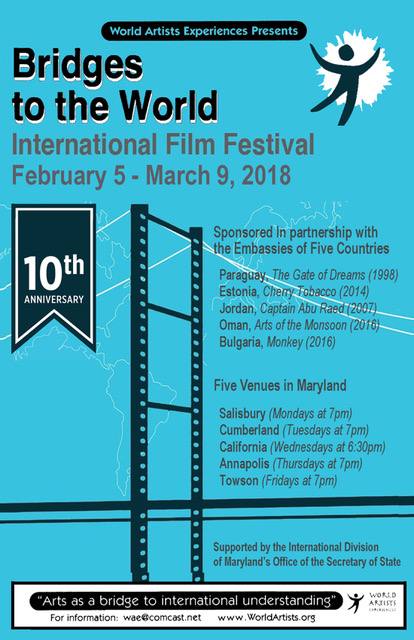 Weekly showing of films featuring a film from a foreign country each week. "Captain Abu Raed" (2007) from Jordon will be shown on February 21st.
Jordan: Captain Abu Raed (2007)
When an old airport janitor finds a captain's hat in the trash, he gets pulled into the lives of children in his poor neighborhood. He weaves imaginary stories of his world adventures to offer hope in the face of their harsh reality. In Arabic with English subtitles.
The films were selected and provided by the respective embassies to represent their country's spirit and art of filmmaking. Each film will be introduced and followed by a discussion.
Admission is free for all the movies, which are sponsored by World Artists Experiences and the International Division of Maryland's Office of the Secretary of State.
Location
California, MD, Southern Maryland Center for Higher Education, 44219 Airport Road