Monday, February 05, 2018, 07:00pm
This repeat is an exception to the normal repeat pattern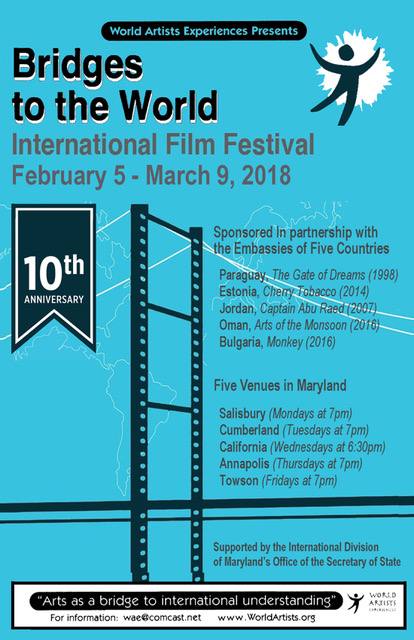 A film from Estonia titled "Cherry Tobacco" will be shown on February 5th.
Estonia: Cherry Tobacco (Kirsitubakas) (2014)
Laura, a small-town girl, is bored, her mother gets on her nerves, boys her age are stupid and everything seems childish. One day she hikes to a bog with a middle-aged nature-lover called Joosep Laura becomes enchanted by the Joosep's rugged charms. Laura has to decide whether a relationship with an older man is a mere step towards becoming a woman or whether it is her very first love. In Estonian with English subtitles.
The films were selected and provided by the respective embassies to represent their country's spirit and art of filmmaking. Each film will be introduced and followed by a discussion.
Admission is free for all the movies, which are sponsored by World Artists Experiences and the International Division of Maryland's Office of the Secretary of State.
Location
Salisbury, MD, Holloway Hall, Salisbury University, 1101 Camden Avenue